BACTOSTATTM  Preventing cross-infection without using biocide or metal-based antimicrobial additives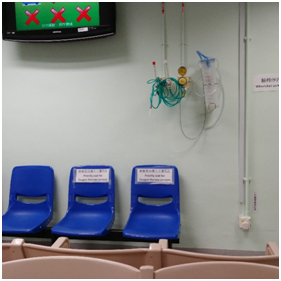 DragonChem Ltd will introduce BACTOSATTM on New Technology Session of MEDTEC China 2018 (www.medtecchina.com) which will be held on Sept.26-28 in Shanghai, China.
BACTOSTATTM is a series of polymer re-engineered with innovative technology in formulation, build-in food-contact-safe and eco-friendly ingredients, leveraging bacteria repellent and self-hygienic characteristics.  It has advantages in Metals-free, Biocide-free, Non-leaching, No nanoparticles, International food-contact regulatory compliance and with bacteria repellency up to 99.8%. The product made of BACTOSTATTM can prevent cross-infection without using biocide or metal-based antimicrobial additives.  More information can be found on website at : www.bactostat.com
"We are very happy to present this innovative product on MEDTEC China," said Derick Yip, General Manager of DragonChem Limited, " The year of 2018 will be the 10th anniversary for our company to promote our services and products on MEDTEC China to exchange new technology & information with our new and existing customers and partners.
"The advantages of BACTOSTATTM provides valuable benefits to customers to develop their innovative products and differentiate segements to earn the prestige market position towards today competitive market environment," said Kenneth Tam, Project Manager of DragonChem Ltd, "We work with our customers as a partner starting from the technical development , product design , compliance of the regulatory standard, samples and production till the launching of the products to market.  We provide BACTOSTATTM bacteria-repellent-solutions throughout the integrated and customized strategy to create the win-win business model.  Customer is welcome to introduce this new advance antimicrobial technology to meet the growing demands of this market.
"Derick Yip, General Manager of DragonChem Limited said,  'In 21st century, foodborne disease caused billion of dollars spending and estimate over 50million people get sick globally each year.  WHO estimates the extend of  burden arising from chemical and parasitic contaminants.  In today's interconnected world, cross-containmation happened while we exposed in public areas, like hospital or high density population area , which is the critical challenge to safeguard the public health.  With the growing and public awareness concerning about harmful bacteria and fungi, Antimicrobial Resistance caused by superbugs, the debate of the potential risk of using silver-based antimicrobial additives.  We believe that consumers will choose a product with health protection and safe for humans, safe for animals and safe for the environment. BACTOSTATTM should be a good choice."
DragonChem Ltd is focusing on application development and sales distribution for medical grade polymers, transparent polymers and antimicrobial polymers. With sales team and technical service team in Hong Kong Guanghzou, Shanghai, China, the company provides polymer consultation, technical support with total solution to end users. DragonChem Ltd supplies TROGAMID® Care (Transparent Polyamide), VESTAMID® Care (PA12 & PEBA),  CYROLITE® medical grade acrylic copolymer, Tairipro (medical grade PP), Tairilac (medical grade ABS), Tairilite (medical grade PC), TOYOLAC (medical grade MABS), Purell (medical grade PP & PE), Ateva®G  (medical grade EVA), CELLENETM (medical grade TPE), MSK® (MMBS), and SKYLUX® (Engineering Plastics).
Date : 8-SEPT-2018
For more information, please contact :  Jenny Lau
at DragonChem Limited  –  sales@dragonchem.com   Tel: +852-23190918