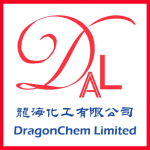 DragonChem Ltd is authorized by VICTAMAX LLC as an official distributor of BACTOSTATTM for Asian region. BACTOSTATTM is a series of polymer re-engineered with innovative technology in formulation, build-in food-contact-safe and eco-friendly ingredients, leveraging bacteria repellent and self-hygienic characteristics.
"We value our relationship with DragonChem," said Victor Yip, President of VICTAMAX LLC, "and we are pleased to authorize DragonChem to explore applications and drive sales growth of  BACTOSTAT in the region of Asian".
Technology of BACTOSTATTM is very unique and innovative which is different from silver-based or metal complexes or biocides leaching technology and coating technology in the market. It has advantages in Metals-free, Biocide-free, Non-leaching, No nanoparticles, Health-eco-friendly, ASTM G22 & ASTM G21 compliant. Product information can be found on website at : www.bactostat.com
"The advantages of BACTOSTATTM will provide many benefits to our customers to develop their innovative products," said Kenneth Tam, Project Manager of DragonChem Ltd, "We are happy to be the distributor of BACTOSTATTM which will enhance our handling items and strengthen our suppliability in antimicrobial plastics for the need of customers."
Victor Yip, President of VICTAMAX LLC said,  'With growing concern and public awareness about harmful bacteria and fungi, as well as silver-based antimicrobial additives, we believe that consumers will choose a product with health protection and safe for humans, safe for animals and safe for the environment. BACTOSTATTM should be a good choice."
VICTAMAX LLC is a global provider of products, services, and solutions to industrial and commercial users of consumer products and health care products. The professional team will provide full service and support to the brand owners and manufacturers for a new product from idea to launching into market.
DragonChem Ltd is focusing on application development and sales distribution for medical grade polymers, transparent polymers and antimicrobial polymers. With sales team and technical service team in Hong Kong and China, the company provides polymer consultation, technical support with total solution to end users. DragonChem Ltd supplies TROGAMID® Care (Transparent Polyamide), VESTAMID® Care (PA12 & PEBA),  CYROLITE® medical grade acrylic copolymer, Tairipro (medical grade PP), Tairilac (medical grade ABS), Tairilite (medical grade PC), TOYOLAC (medical grade MABS), Purell (medical grade PP & PE), Ateva®G  (medical grade EVA), MSK® (MMBS), and SKYLUX® (Engineering Plastics).
End
Date : 28-Nov-2016
For more information, please contact :  Francis Ng
at VICTAMAX LLC  –  sales@victamax.com
Get news in PDF