Date : 13-Aug-2020

COVID-19 has left a permanent mark, moving us into an entirely new world. This new state of our society is known as the Low Touch Economy, characterized by low-touch interactions, health and safety measures, new human behaviours, and permanent industry shifts. Businesses and households need to quickly adapt in order to function in this new normal.
The Low Touch Economy impacts all aspects of life, from workspaces to our family interactions. For at least the next two years. Restaurants, gyms, and even children's toy manufacturers need to be revaluating their systems in order to provide the safest services for their customers. Gone are the days where trends are dictated by aesthetics, safety is now your customer's top priority. The safe the environment you provide, the more satisfied they'll be.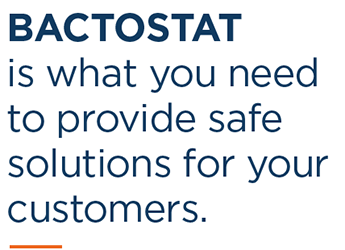 BACTOSTAT is an innovative series of polymers that are engineered bacteriostatic, bactericidal, food safe and eco-friendly, and safer bacterial repellent characteristics.